The ILTA's are Ireland's most highly prized awards in the logistics and transportation industry, recognising the main areas of excellence in the industry encompassing strategy, future planning, transportation and supply chain integration.
There are sponsorship packages currently available for these prestigious Awards at a level that suits your business objectives.
Sponsoring a category will not only position you as a leading company within today's challenging market place but will provide you with an opportunity to give something back to a client base that is essential to your ongoing business success.
To enquire further about sponsorship opportunities please contact Kevin O'Driscoll on: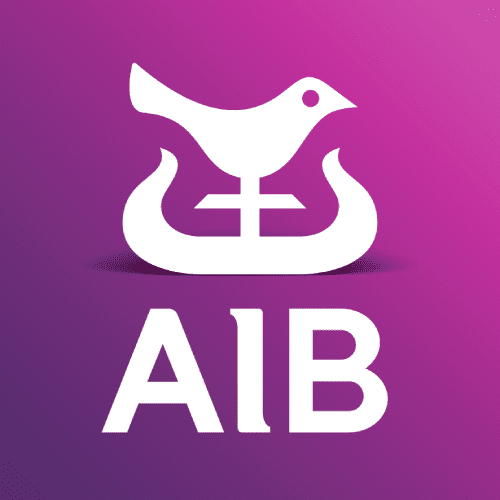 AIB
AIB is a financial services group with customers spanning every sector of the economy, and a long established track record of supporting businesses to meet their growth plans. As a leader in the transport & logistics market, we're a bank with a reputation for forging strategic partnerships, where we bring to the table a deep understanding of your business and sector via a team of expert and experienced relationship managers who work hard to add that extra value that makes the difference to you.
To know more, visit http://business.aib.ie/ .
Driving Force
Specialist recruitment in the Logistics and Transport Industry, with offices in Kildare and Cork and Dublin.
All our consultants have vast experience in the industry, providing both high volume and low volume requirement for all levels of roles within the industry. The availability of Drivers is very limited but through extensive hard work and sourcing our team have excelled in finding excellent candidates for both temporary & permanent roles and continue to do so.
Driving Force have and are placing many candidates with some of the largest distribution companies Nationwide.
Driving Force are recognised by the Logistics Industry as one of the best and obtain new clients daily.
We became a sponsor to the Logistics and Transport Industry in 2021 and will continue this relationship.
Visit our website @ https://drivingforce.ie/ for more info.
ISM Recruitment & Training
ISM Training Services
ISM Training Services supports both individuals and organisations with continuous skills development, leading to qualifications, certifications, upskilling, or vocational further training. We specialise in Transport & Logistics, Working at Height, and Health & Safety Training. Our Forklift Training Centres are the largest purpose-built training centres in the country, providing Operator, Instructor and Supervisor Courses. ISM Training Services works in tandem with our award-winning Recruitment Company, enabling us to assist trainees to secure employment and further career opportunities.
ISM Recruitment
ISM Recruitment provides permanent, contract and temporary recruitment solutions for jobseekers and employers in the Driver, Logistics, Warehouse, Construction, Healthcare and Office Support Industries. For Logistics & Transport companies, ISM Recruitment is in the unique position to assess all HGV & Forklift Drivers in our own specialist vehicles, with assessments conducted by ADI & RTITB Instructors as part of our 5-point screening process. As we specialise in Driver & Warehouse Recruitment and have thousands of qualified candidates on our database, we have a wealth of new and experienced Truck & Forklift Drivers. Our consultants are experts in the field of recruitment of drivers and warehouse staff, with numerous years' experience in sourcing and selecting the best candidates nationwide. Our consultants are also certified in Recruitment Practice through the Employment and Recruitment Federation (ERF).
Serving companies successfully since 1961, ISM provides the one stop shop for all your Training and Recruitment needs in the Logistics & Transport Industry.
Visit us on www.ism.ie to see how we can assist you.
AutoStore
AutoStore is a robotics technology company excelling in Reliability, Scalability, Density, Sustainability & Productivity.
The cube storage system operates at an unrivalled 99.6% uptime, whilst being able to grow during live operations. AutoStore can reduce storage footprint by 75%, 10 robots consume the same power as a vacuum cleaner and the system increases picking efficiencies by utilising a Goods to Person operation.
To know more, visit https://www.autostoresystem.com/
Road Safety Authority
The Road Safety Authority is a statutory body created by the Road Safety Authority Act 2006. It is responsible for driver testing and training, the National Driver Licensing Service (NDLS), vehicle standards and enforcement of commercial vehicle legislation dealing with topics including vehicle roadworthiness, tachograph, drivers' hours, operator licensing, and driver CPC; oversight of the Commercial Vehicle Roadworthiness Testing (CVRT) and National Car Testing (NCT) systems, road safety promotion, driver education and road safety research.
Ireland's fifth government Road Safety Strategy 2021-2030 aims to reduce the number of deaths and serious injuries on Irish roads by 50% over the next 10 years. This means reducing deaths on Ireland's roads annually from 144 to 72 or lower and reducing serious injuries from 1,259 to 630 or lower by 2030. The strategy is the first step in achieving the 2020 Programme for Government commitment of bringing Ireland to 'Vision Zero'. This is to eliminate all road deaths and serious injuries on Irish roads by the year 2050
Amárach Research
Amárach Research is Ireland's leading market research consultancy and provides detailed analysis of consumer and business trends to Ireland's blue chips companies. In uncertain times, Amárach Research provides the insights which provide a firm foundation on which to base key investment and purchase decisions.
Amárach's Chairman Gerard O'Neill is a member of IBEC's Sustainable Enterprise Committee and has co-authored several studies and reports on business and economic trends in Ireland. Click here to visit their site.